Swedish Early Years Pedagogy – Skogsmulle
This 3 day leader course introduces the Scandinavian early years pedagogy Skogsmulle, an experiential learning methodology for children aged 3-7 years. Skogsmulle facilitates play focused development by providing learning activities in the outdoors that stimulate children's imagination to enhance physical, mental and social development. A growing body of academic research has highlighted the need for children to have opportunities to participate in play as a means of building a strong foundation for formal learning later on in life – Skogsmulle is a proven means of achieving this.
Ignite are the only organisation in Wales accredited to deliver Skogsmulle an introductory 2 day course, Skogsmulle is an outdoor learning pedagogy developed in Sweden (pronounced skogs-mull-a) which has been adopted extensively throughout Scandinavia, Germany, and Japan.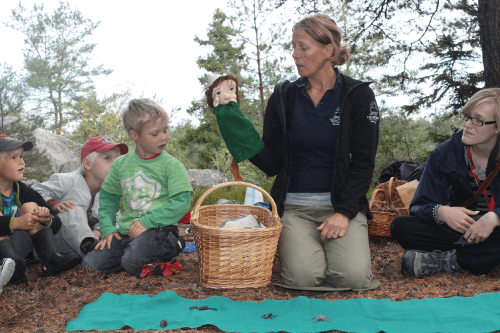 Our trainers have been trained by leading Swedish Pedagoues as part of the expansion of Skogsmulle UK which is an exciting and growing movement. Skogsmulle aligns to the Foundation Phase curriculum outcomes as illustrated below.
Skogsmulle – Meeting the Foundation Phase Curriculum Outcomes:
Language, Literacy and Communication Skills
Mathematical skills development
Personal and Social Development & well-being (self and others).
Knowledge and Understanding of the World.
Welsh Language Development
Physical Development
Who will benefit from this:
Teachers and practitioners from schools or day nurseries where outdoor play and learning is a substantive part of the foundation phase; building on either forest school or outdoor play philosophy.
Learn more about Skogsmulle: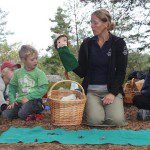 Wales PPA article on Skogsmulle coming to Wales
Further information from Friluftsfrämjandet (Swedish Association for Promotion of Outdoor Life): Skogsmulle leaflet
Fee: £450 per person
Group Fee: £2100 (max 12), £4200 (max 24)
To book or see further details of the next available course please click here, alternatively if you would like to enquire about cluster or group bookings please contact us at info@igniteup.co.uk