Tutor – Outdoor Education & Skills
Overview
Outdoor education and skills are fundamental elements of the Physical Education Curriculum in Wales and England, but can often be the most under-used area of physical literacy or a provision which suffers because of lack of skills and confidence. Ignite UP can help you ensure that you are capitalising on the unique physical, social and emotional development that outdoor education can provide for children.
These skills are not just relevant to schools; we cater and deliver training of outdoor skills such as bushcraft and navigation to private groups who wish to develop their abilities and skills in the outdoors.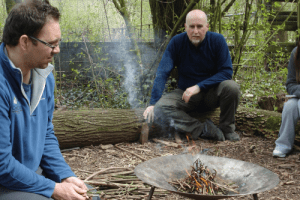 We have a range of expertise and resources to support a number of programs in your school or organisation which can provide direct teaching for children, as well as provide CPD for your staff to continue the practice. Our Outdoor Learning Tutors are trained in the latest methods and qualifications to ensure the very best service or training delivery whether its orienteering, bushcraft or navigation skill development.
We can provide an Outdoor Learning Tutor to deliver a structured program to your group, or we can provide group training to provide you with sustainable skills.
Please see the individual areas for details of how we can deliver outdoor education and skills for you.