ITC Level 2 Award in Forest School Programme Support
This course is designed for those who would like to assist in the running of forest School programmes.
Forest School is a proven pedagogical methodology and one which has been adopted extensively throughout Scandinavia where it has become a key element of Early Years provision.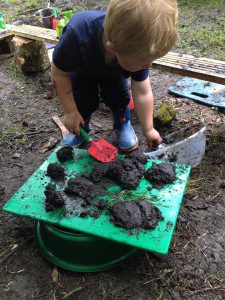 Forest School provides a unique way of creating a child centred learning environment which fosters independence and self esteem in children through involvement in stimulating outdoor learning activities that enhance physical, mental, social and cognitive development.
The 3 day course involves:
3 days practical including skills assessment.
Theory is completed via our E-Learning system and can be completed at own pace (submission within 3 months)
Topics include:
Unit 1: Understanding how Forest School and Forest School experiences can support learning and development and being able to perform the role of a Forest School Assistant.
Unit 2: Sustainable woodland management, risk assessment and carrying out practical task such as using tools, erecting shelters and safe fire siting at Forest School.
Assessment tasks will result in each candidate producing a portfolio of evidence meeting each assessment criteria in each unit. To complete the Level 2 qualification, you will need to work with/alongside a Level 3 qualified Leader.
Who is this for
Any individual supporting a Forest School Leader
School support staff
Cost: 
Per person fee: £500
Group Fee: 8+ delegates £425 p/p (15% discount).
Group Fee: 12+ delegates £400 p/p (20% discount).
Looking for equipment & resources? Why not visit our Forest School Shop