Family Bushcraft Day: Introductory (Easter Half Term)
Bookings
Bookings are closed for this event.
Date/Time:
Saturday 07 April 2018
9:15 am - 5:00 pm
Cost:
£10.00 - £60.00
Location:
Dare Valley Country Park
Aberdare
Rhondda Cynon Taf
CF447RG
---
The perfect introduction to Bushcraft with 1 day workshop experiencing and learning the primitive skills and knowledge to enjoy time in the outdoors with your family. Your tutor is an experienced outdoor instructor/trainer who will make you feel at ease and inspire you to use our greatest resource, the outdoors with your family more often.
Optional (free) overnight stay at our beautiful 4 acre woodlands (secure/for our use only) at Dare Valley Country Park on the edge of the Brecon Beacons National Park & Dark Sky Reserve.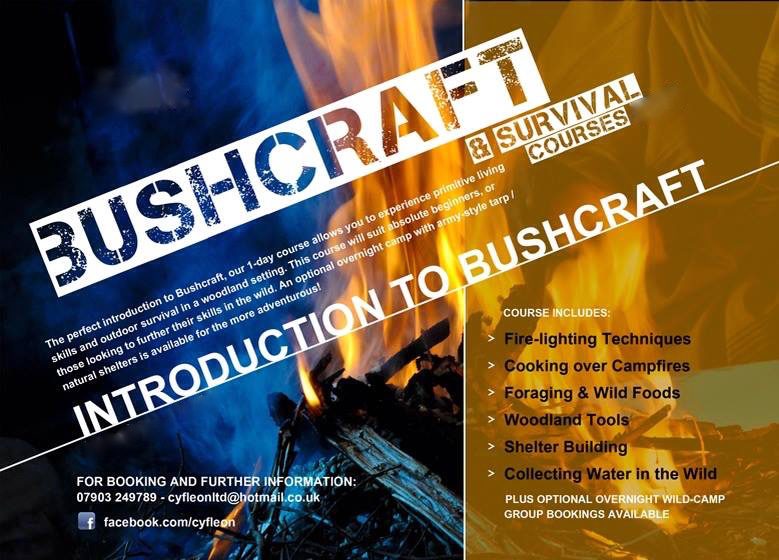 Bush craft and survival skills training with Ignite Unlocking Potential will develop the key skills and knowledge to:
– Establish a safe camp.
– Construct a shelter.
– Use basic knots.
– Fire lighting techniques
– Bushcraft tools.
– Cook on a campfire.
– Basic food hygiene in the outdoors.
– Gain an understanding of the skills needed to enjoy time spent in the outdoors on your own or with your family.
Undertaking Bush Craft & Survival Skills develop a sense of respect for the environment, with our participants learning how to 'leave no trace' of their activity whilst developing a sound knowledge of key survival skills and techniques.
Suitable for:
Parents with children 7+
Extra information:
Fee includes:
All tutorial/workshops & training equipment.
Meals: Lunch & snack (Bacon/Sausage or vegetarian breakfast roll on arrival)
Teas/coffees etc throughout
Optional overnight stay (tent or build your own shelter!).
**If staying overnight please bring warm clothes, a torch, toiletries and a sleeping bag!
*** Please inform us in the Special Requirements if you have any Food or Medical requirements
Course includes the cooking of  our lunch on the campfire to practically apply the knowledge & skills from the course.